Trust and Fit with Your Coach is Integral
We believe every athlete deserves a coach, and we work to exceed your expectations about what a coach can do for you. We offer high-touch, high-contact coaching services, and you may wonder what this looks like in practice. Here's a brief overview. If you want to know more, set up a free consult!

Getting Started
Trust and fit with your coach is integral to your success. We make it easy for you to determine if we are a good fit for you! Our first steps include:
A free initial phone consultation so you can ask questions, and we can learn about your needs.
Once you decide local or remote coaching is a GO, we'll start the onboarding process, which includes: 1) deep dive for information about your health, fitness and lifestyle, 2) coach review of previous training data and races (including a TrainingPeaks connection), 3) athlete training planner (ATP) set up, 4) connection with our team resources, and 3) mailing out your team welcome package.
This initial information process takes anywhere from 1-2 weeks, from initial contact to getting your first week set up for training. The more time we have the better, as this gives your coach the opportunity to review your information in-depth before setting up your training.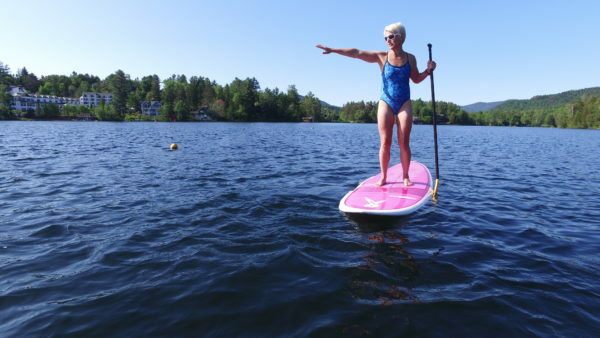 Weekly Training Cycles
Once your training and/or racing goals are established, your coach will build your training in one to two week blocks. The specific workouts are posted in TrainingPeaks, and include the details you need to execute the session. If you have questions about any specific workout, you should always ask your coach!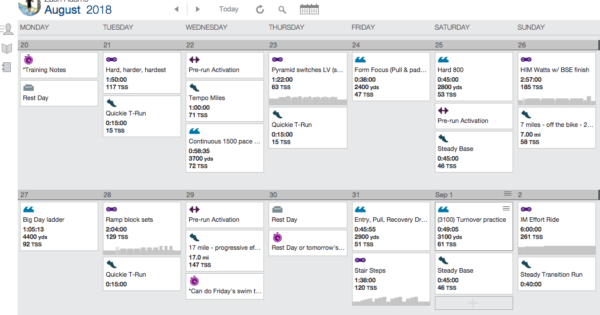 Of course, life happens! So, we offer revisions for unforeseen circumstances for our Endurance Level package, and unlimited revisions for our Peak Level package. Even if your training is built for the week, you can reach out to your coach, and he or she will make the revisions you need based on the plan you've selected.
Analysis
As you move through your training, your coach will give you performance feedback based on the data and comments you leave on each workout. Communication between the coach and athlete is key! Our data analysis includes reviews of individual workouts, as well as broad-based trend analyses. We use a mix of platforms, including TrainingPeaks, WKO, and Excel.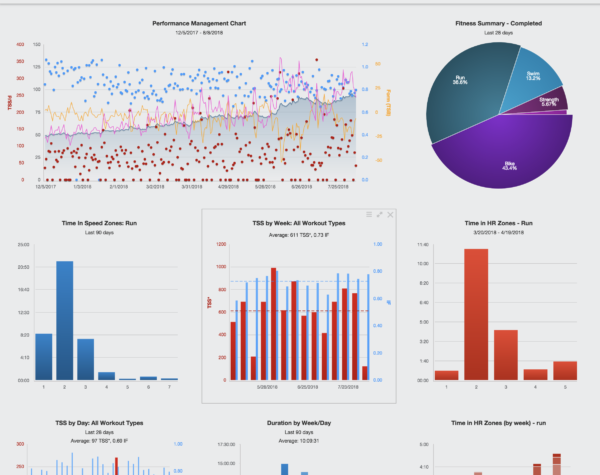 It's important to realize that your plan is for YOU. The frequency and intensity of your training will depend on your athletic background, training progress, racing goals, and time constraints due to family and work. If you train with a training group, it is important to speak with your coach about the workouts to make sure they fit with your goals.
Communication
At No Limits Endurance Coaching, we believe that communication is the foundation of the athlete-coach relationship – and especially for remote coaching when we can't see each other regularly. We believe this is one of the primary reasons (if not the #1 reason!) you hire a coach. We know you can get a plan online – inexpensively, or even free. But, what you can't get from that is the knowledge that the plan was designed just for you, and the access to daily communication that we give our athletes.
Our focus on communication is one of the key values that makes us different. Coaching is about the relationship – and communication is the cornerstone.
Need to ask a question? Do it! Just need to vent after an especially tough workout? Hey, we got you. Want to celebrate the way you just HAMMERED that workout? We are ready to cheer with you! We are in your corner 24-7, rooting for your success!
We will use several methods of communication such as:
Training Peaks
Phone or video calls
E-mail
Text messaging
Private group forum (monitored by the coaches, that also gives you access to other No Limits Athletes to ask questions, share stories, etc.)
For more information about our services & pricing, please click here.